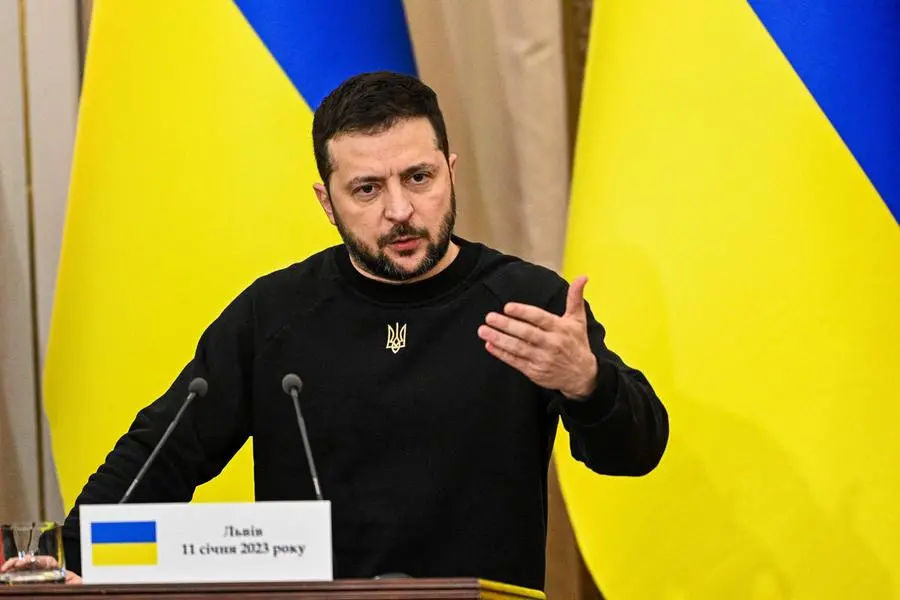 Ukrainian President Volodymyr Zelensky on Sunday condemned Russian people's "cowardly silence" as the toll for the missile strike on a tower block in the eastern city of Dnipro reached 30.
Zelensky noted in his evening address that Ukraine had received many messages of sympathy from around the world in the wake of Saturday's attack.
Switching to Russian, he said he wanted to address those Russians "who even now could not utter a few words of condemnation of this terror…
"Your cowardly silence, your attempt to 'wait out' what is happening, will only end with the fact that one day these same terrorists will come for you," said Zelensky .
The Ukrainian leader said that the victims of the missile strike included a 15-year-old girl and that two children had reportedly been left orphans.
Rescuers were still searching the rubble for 30 missing people, he added.
Fighting is continuing in the eastern Donetsk region, where Russian forces have claimed the capture of Soledar, despite denials from Ukraine.