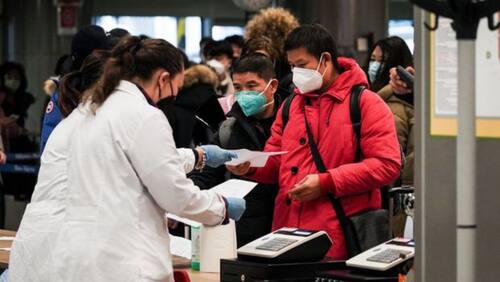 XBB.1.5 Omicron Variant Grips US, Experts Warn of Global Spread – Should India Be Worried?
COVID-19 Live Updates | The United States is in the grip of a new COVID wave, mostly triggered by the highly mutated Omicron variant. The strain that is currently driving the new cases in the country has been reported as the XBB.1.5. The latest report has revealed that the variant is making up to 28% of the total cases in the US.
One of the most mutated and lethal variants of SARS-CoV-2 causing COVID-19 is the Omicron strain. It has over 42 mutations in its spike protein, making it easier for the virus to infect and attack fully vaccinated individuals. The other two variants that are circulating in the country are — BQ.1 and BQ.1.1 accounted for about 55 per cent of new Covid-19 cases in the US this week.
Meanwhile, cases in India are also increasing on a daily basis. According to the reports, more than 170 cases have been reported in the last 24 hours. Follow this space to stay updated with all the latest developments from the health sector around the world.