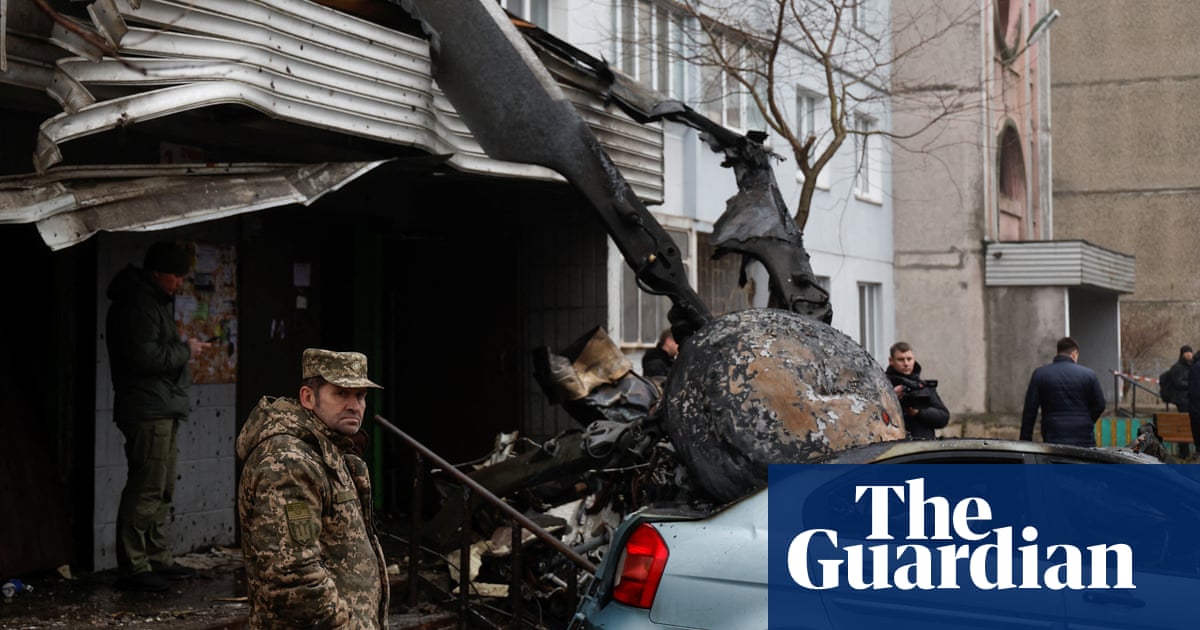 Sixteen people including Ukraine's interior minister and other senior officials were killed when a helicopter crashed outside Kyiv in the town of Brovary, the national police chief said.
The governor of the Kyiv region said earlier on Wednesday that a helicopter crashed near a nursery and a residential building. Two children were among the dead and 10 were in hospital, officials said.
Ukraine's national police chief, Ihor Klymenko, said in a statement that the helicopter was carrying Ukraine's minister of internal affairs, Denys Monastyrskiy, as well as eight others. Klymenko said his deputy minister, Yevhen Yenin, and the state secretary, Yuriy Lubkovych, also died in the crash.
Klymenko said 16 people were confirmed dead, including the two children. A further 22 victims are being treated in hospital.
More details soon …