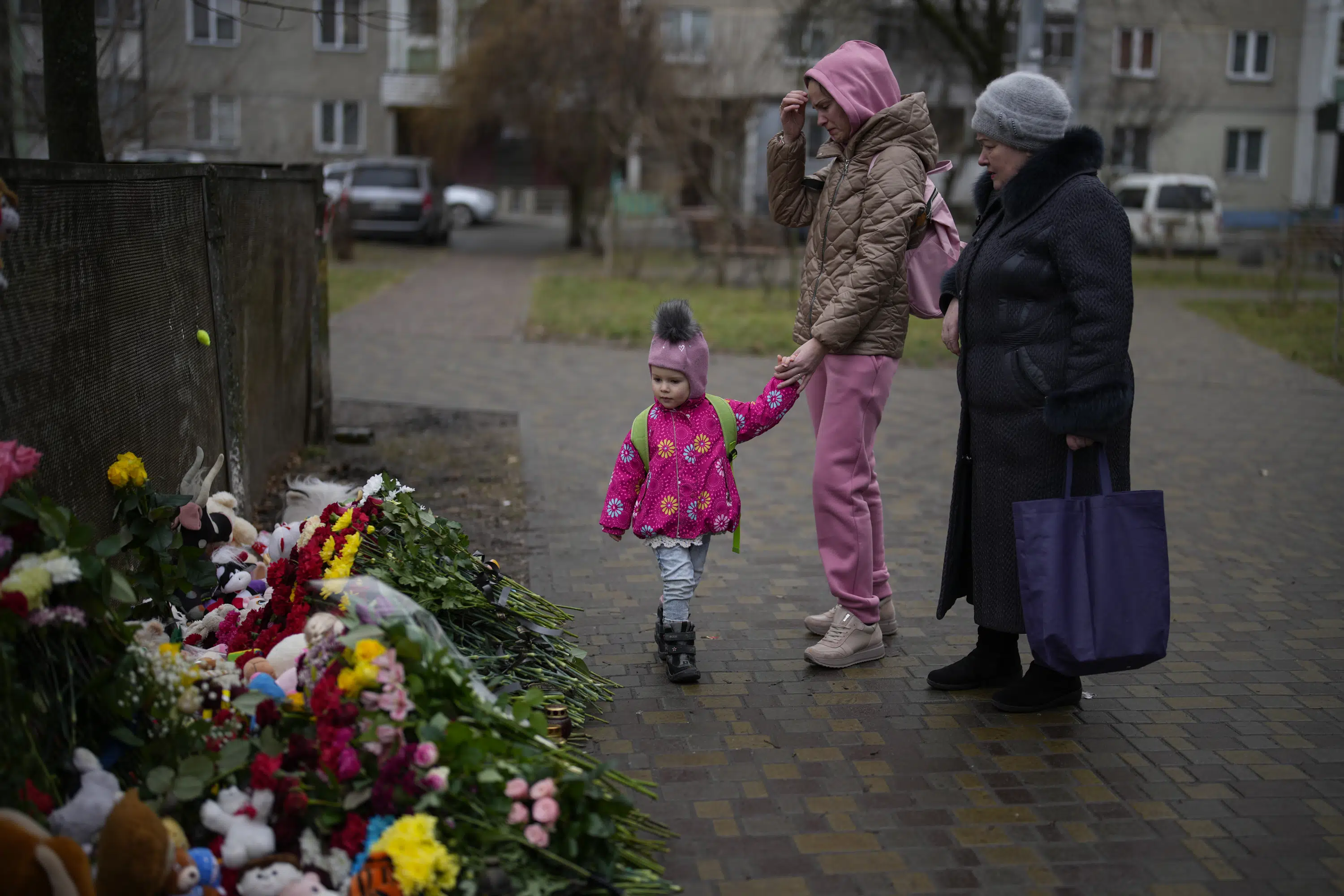 KYIV, Ukraine (AP) — Russia claimed Friday to have captured a village in its intense, monthslong push toward the eastern Ukraine city of Bakhmut, as military analysts cautioned that tanks that may be sent by Kyiv's Western allies wouldn't be a magic wand in the almost 11-month war.
Russian Defense Ministry spokesman Igor Konashenkov told a regular media briefing that the village of Klishchiivka, nine kilometers (five miles) south of Bakhmut, had been "liberated."
The claim couldn't be independently verified, and Ukrainian officials made no immediate comment on the claim.
Taking Klishchiivka would be only a minor breakthrough, but the Kremlin is hungry for good news from the battlefield after months of setbacks.
Bakhmut, on the other hand, would be a bigger prize. It could allow Russia to disrupt Ukrainian supply lines in the east and threaten other Ukrainian-held cities in the surrounding region.
The war has been largely static during the winter months, according to military analysts, except for some hot spots like Bakhmut and nearby Soledar.
The Kremlin's forces have kept up their long-distance shelling of Ukrainian targets, hitting key infrastructure and civilian areas, while probing Ukrainian defenses in the east.
The Ukrainian presidential office said Friday that at least five civilians were killed over the previous 24 hours, while six others were wounded, as Russian forces shelled seven regions in the country's south and east.
Ukrainian troops repelled Russian attacks near a number of settlements in the eastern Donetsk and Luhansk regions, the Ukrainian General Staff said in a report.
John Lough, an Associate Fellow in the Russia and Eurasia program at the Chatham House think tank in London, said that the Ukraine battlefield situation is "inconclusive," with a renewed Russian push expected in the spring.
The war is "quite delicately poised," he told The Associated Press.
Ukrainian President Volodymyr Zelenskyy has pleaded with Western allies to send tanks that would help punch through Russian lines, and Western countries were discussing that possibility at a meeting in Germany on Friday. The United Kingdom said last week that it would provide Challenger 2 tanks.
Marina Miron, of the Defense Studies Department at King's College London, said that tanks are useful, but lots of factors need to be taken into account.
Those factors include how many tanks will be sent, what condition they are in, how Ukrainian crews will be trained, when the tanks will be delivered and how the Ukrainians keep them supplied.
Sending tanks is "more of a political gesture" than something that will change the complexion of the war, Miron told the AP.
___
Follow AP's coverage of the war in Ukraine: https://apnews.com/hub/russia-ukraine