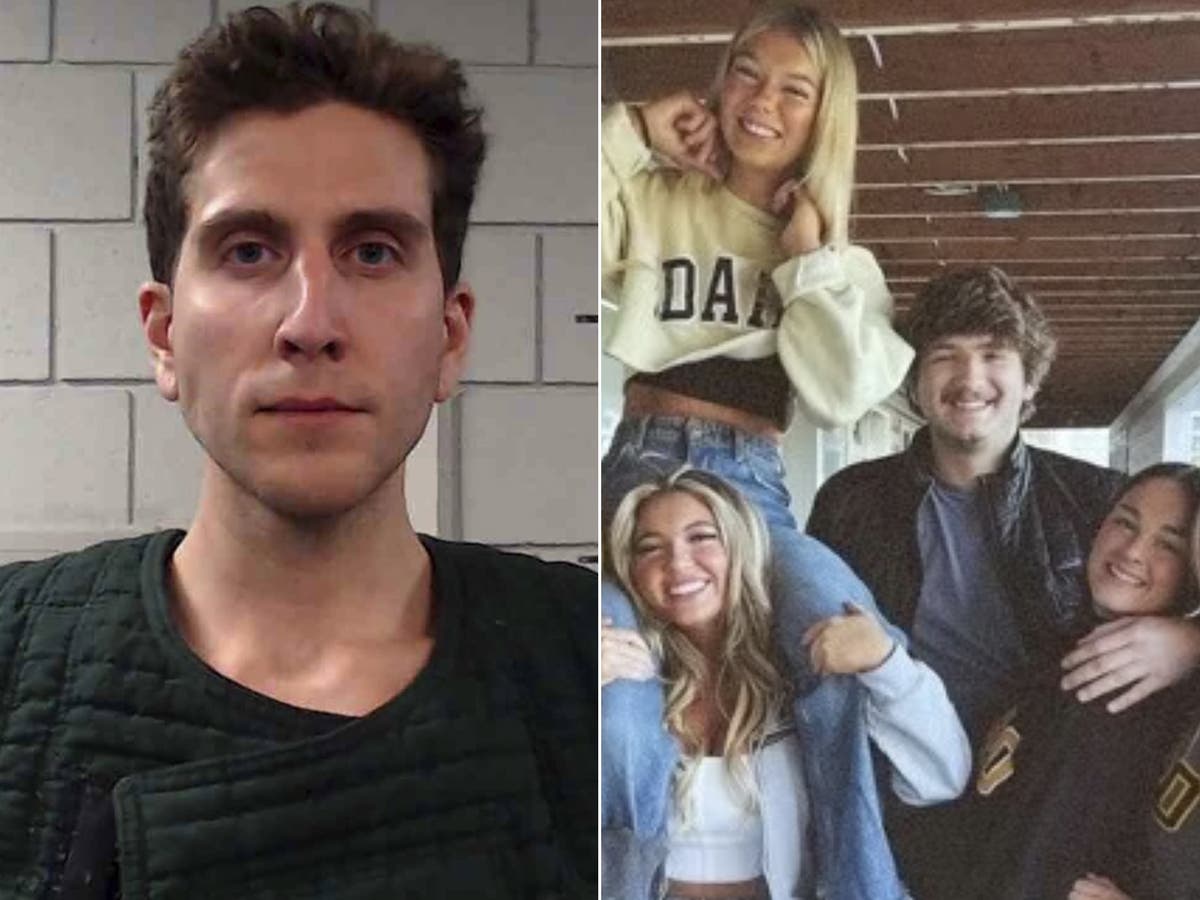 Jump to content
Idaho: Police arrest man for murder of four university students
Suspected killer Bryan Kohberger made the 2,000-mile journey across the US with his father before he was arrested for murder at the family home in Pennsylvania, it has been revealed.
On Friday, police swooped on the home and arrested the 28-year-old for the murders of Kaylee Goncalves, Madison Mogen, Xana Kernodle and Ethan Chapin in Moscow, Idaho, on 13 November.
As a criminal justice PhD student at Washington State University – just across the Idaho-Washington border – Mr Kohberger lives just 15 minutes from the King Road home where the murders took place. He was spending the holidays with his family back in his home state of Pennsylvania at the time of his arrest.
The suspect's public defender has now revealed that Mr Kohberger's father had travelled to Washington state to meet his son before Christmas so that they could make the cross-country journey together in his son's white Hyundai Elantra – the vehicle that has been at the centre of the murder investigation.
During this journey, investigators began tracking Mr Kohberger and he was under surveillance for several days before his arrest. On Sunday, his family broke their silence to say they continue to support him.
AP/Monroe County Correctional Facility/Handout
Please refresh the page or navigate to another page on the site to be automatically logged inPlease refresh your browser to be logged in