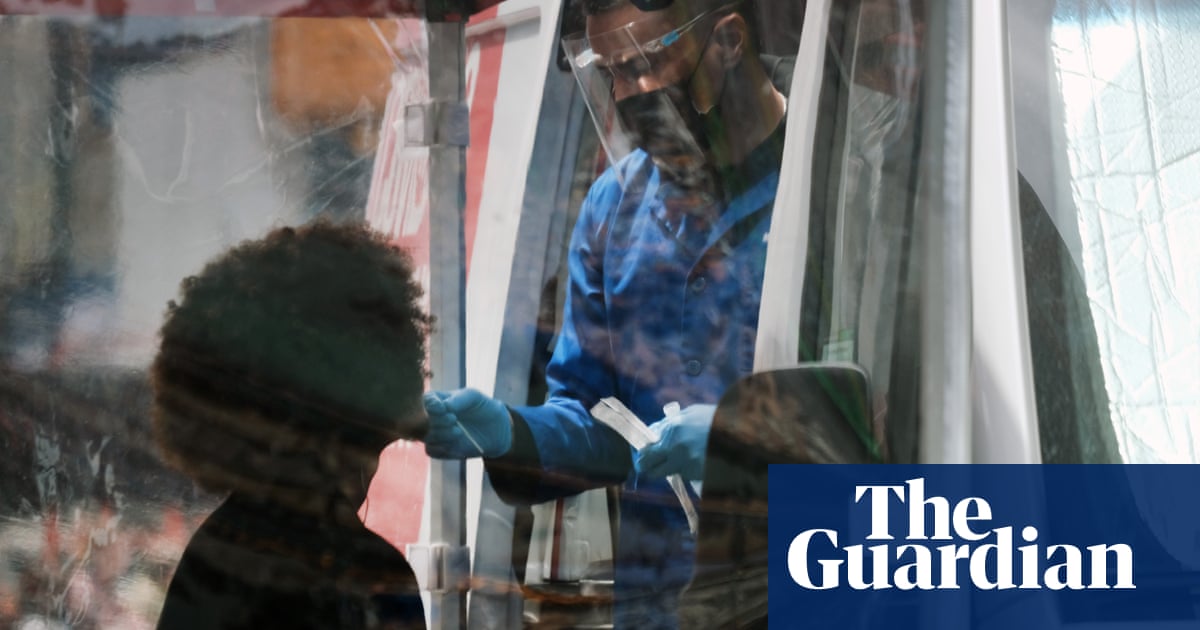 Scientists have raised concerns about a new Covid variant that is spreading fast in the US and threatening to cause further waves of infection. Here's what we know so far.
What is the new variant called?
It's known as XBB.1.5. It's one of the latest descendants of Omicron, the highly transmissible version of Covid that caused cases to surge in the UK last winter. Offshoots of Omicron have dominated global Covid infections ever since. XBB.1.5 evolved from the XBB variant of Omicron, itself a fusion of two different BA.2 variants.
How fast is it spreading?
The variant seems to have arisen in or around New York state in late October. At the end of December, the number of cases in the US more than doubled in a week. It now accounts for about 40% of all Covid infections in the US. Hospitalisations are rising in New York, raising fears that XBB.1.5 is about to cause further waves of illness as it spreads to other countries. Some US estimates suggest that XBB.1.5 is spreading more than twice as fast as the BQ.1.1 variant, which is one of the most common variants found in the UK.
Why is it spreading so rapidly?
The variant has an unusual mutation known as F486P that is helping it spread. The mutation changes part of the Covid virus that many antibodies from vaccination or previous infection target. The change makes the antibodies less effective at neutralising the virus. The parent variant, XBB, has a different mutation at the same position. This makes XBB good at evading immune defences too, but the mutation comes with a cost: the virus cannot latch on to human cells as effectively, so the virus is actually less infectious. The XBB.1.5 offshoot suffers no such handicap: the F486P mutation allows it to evade antibodies without compromising how well it attaches to human cells. In fact, it binds to them even more strongly than XBB, driving up its infectivity. "The mutation can give that immune evasion without the cost to infectivity and that's why it's become so successful," says Ravi Gupta, professor of clinical microbiology at the University of Cambridge.
Has the virus reached the UK?
Scientists in the UK analyse the genetics of only a fraction of Covid samples now, so there's some uncertainty around XBB.1.5. But the variant has been detected here, and surveillance suggests it makes up at least 4% of Covid viruses being sequenced.
Does it cause more severe disease?
There is no evidence that XBB.1.5 causes more severe disease than other Omicron variants. But the fact that it is spreading fast is worrisome, as the virus is more likely to reach vulnerable people who could be hospitalised or die from the infection, especially if they have not received their latest booster.
Will it spark another wave?
That is the concern. In the US, scientists suspect XBB.1.5 is at least partly responsible for the rise in hospital admissions in New York, though cold weather and indoor gathering will also contribute. It is unclear whether the variant will drive a big surge in the UK, but some rise is anticipated. "It might drive an increase in cases, but I'm not convinced this will necessarily cause an explosive wave of infections in the UK," says Gupta. "I don't think there's any cause to panic. The main thing we worry about is the severity of the disease, and there is no evidence that it's more severe. People should, however, make sure they are up to date with their vaccines."
Paradoxically, the winter wave of influenza and other nasty respiratory viruses that are doing the rounds might blunt any spike in Covid. If you catch a virus it should activate the innate immune system, the body's frontline defences against pathogens, offering at least some protection against viruses that follow soon after. So if you caught flu or another respiratory virus over Christmas, your immune defences might resist a brief encounter with Covid.
What do scientists advise?
Vaccines are still the best way to protect against severe Covid, but Sam Wilson, a professor of virology at the University of Glasgow, says taking familiar Covid precautions will also help. "Regardless of the impact of a new variant, the NHS is already under tremendous pressure from a cocktail of different viruses this winter," he says. "Where it is possible, taking voluntary steps to reduce transmission – reducing contacts, wearing high-quality masks in crowded indoor spaces, and isolating if you have symptoms – will help reduce the pressure on the NHS."