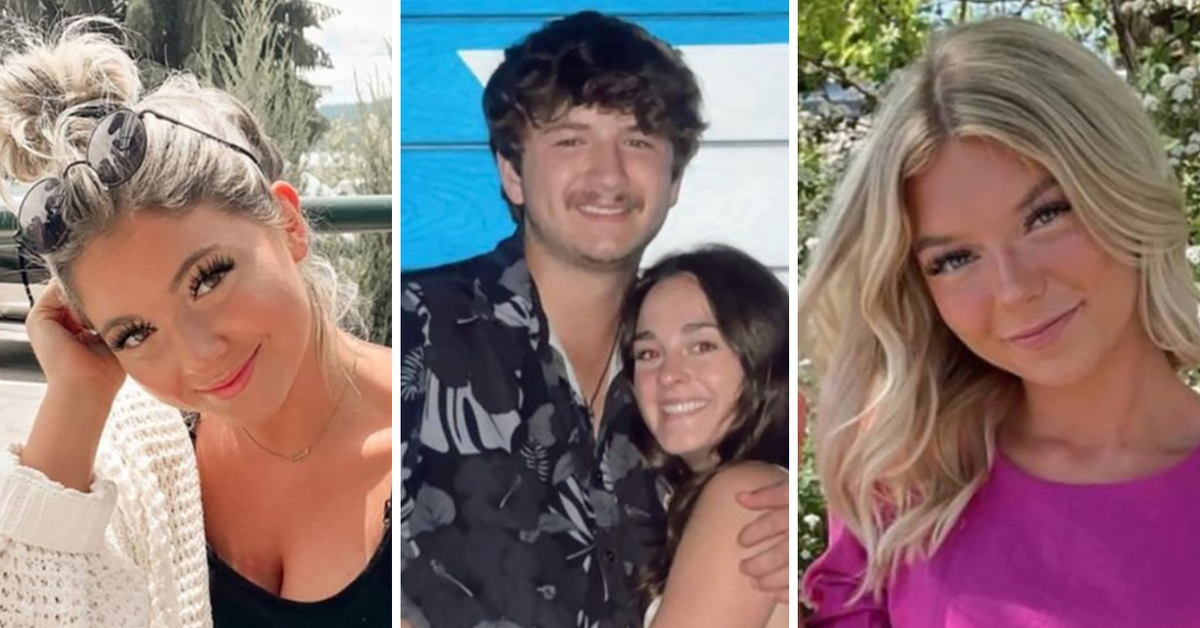 Your web browser is no longer supported. To improve your experience
update it here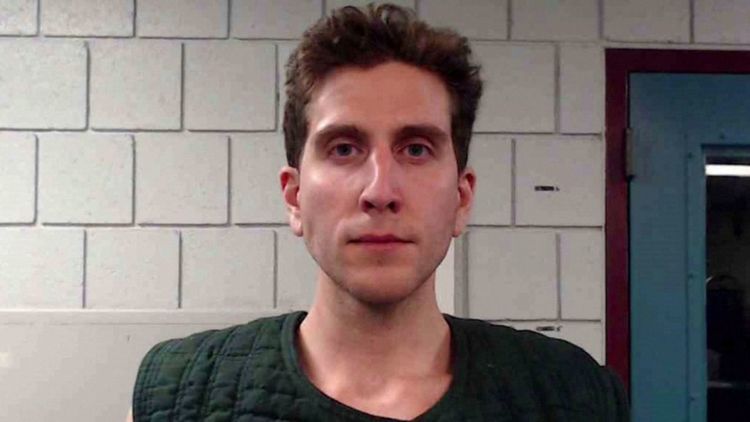 The killings
shook the college town of Moscow, Idaho
, which hadn't seen a murder in seven years, as some in the community grew frustrated with the limited information authorities shared as their investigation developed.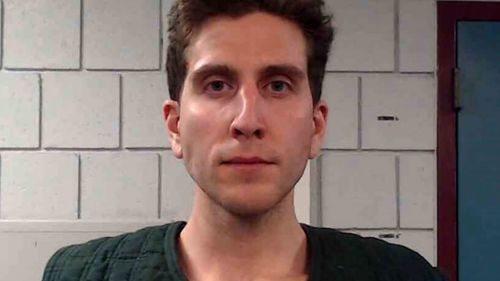 Bryan Kohberger has been arrested over the death of four students in Idaho. (AP)
That was partly due to state law, which limits what information authorities can release before the suspect makes an initial appearance in court, Moscow Police Chief James Fry said Friday, the day authorities announced Kohberger's arrest in his home state of Pennsylvania.
And the probable cause affidavit – the legal document used to justify Kohberger's arrest and obtain a warrant – remains sealed until he is returned to Idaho, where he faces four counts of first-degree murder as well as a felony burglary charge, per Latah County, Idaho, prosecutors.
That document, "will tell us an awful lot," said CNN legal analyst and criminal defense attorney Joey Jackson.
"It will speak to the issue of probable cause – why is he under arrest, what is the justification for holding him and for going after him from a prosecution perspective."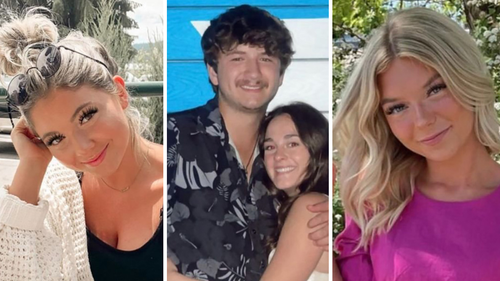 University of Idaho students Kaylee Goncalves, 21, Ethan Chapin, 20, Xana Kernodle, 20, and Madison Mogen, 21, were found dead on November 13 in an off-campus home. (Obtained by CNN)
The chief public defender for Monroe County, Pennsylvania, expected Kohberger to be returned to Idaho within 72 hours of Tuesday's hearing, the attorney has said.
Kohberger's parents and two sisters plan to attend Tuesday's hearing, public defender Jason LaBar told CNN Monday. They will not be permitted to visit him while they're there.
Until then, here are a few of the key details that remain unknown.
Authorities have not said publicly whether Kohberger knew any of the victims, who all were found dead hours after a Saturday night out: Chapin and Kernodle had attended a party on campus earlier that night, police have said, while Mogen and Goncalves went to a downtown bar before ordering food at a late-night food truck.
Kohberger lived in the area, Fry indicated Friday: He was a PhD student in the criminal justice program at Washington State University's campus in Pullman, about a 15-minute drive west of Moscow.
Kohberger was a graduate student at the school, Washington State University confirmed in a statement last week, adding the school's police department helped Idaho law enforcement execute search warrants at Kohberger's campus apartment and his office.
There also was law enforcement activity Friday at a Pullman apartment complex where graduate students live, a CNN team observed.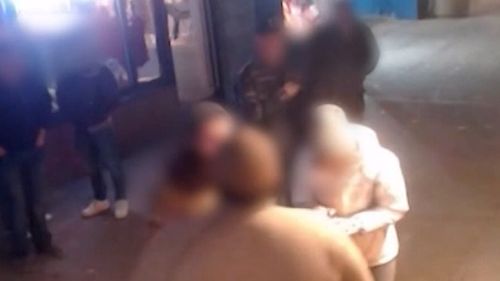 Food truck footage showed Kaylee Goncalves and Madison Mogen had ordered there shortly after 1am on Sunday morning. (CNN)
Meanwhile, DNA played a role in the investigation, sources have indicated to CNN.
Investigators focused on Kohberger as a suspect, in part, after his DNA was matched to genetic material recovered at the home where the students were slain, two law enforcement sources briefed on the investigation have said.
Genetic genealogy techniques were used to connect Kohberger to unidentified DNA evidence, a source with knowledge of the case told CNN.
The DNA was run through a public database to find potential family member matches, and subsequent investigative work by law enforcement led to his identification as the suspect, the source said.
Information about Kohberger's DNA and any prior relationship with the victims are both key pieces of evidence, Jackson told CNN on Monday.
"No. 1: I'm looking for DNA," he said. "Was his DNA (in the residence)? … Is there any reason to explain the DNA, is there a basis to know or understand why he would be there?"
"Which leads me to No. 2," Jackson said: "Is there any pre-existing relationship? Did he know them? If so, how?"
Families of the victims and law enforcement are going to "go back and look and see if there's any connections between any of the victims and this defendant in this case," Shannon Gray, an attorney for Kaylee Goncalves' family, told CNN Monday.
"And we're going to be providing a list of any connections that we think are important to the Moscow police," Gray said.
"We would encourage the community to send any leads or information to the Moscow Police Department regarding any contacts or any information they may have about the defendant and any of the victims in the case," the attorney said.
Investigators also have yet to give any indication of why Kohberger allegedly carried out the stabbings.
In the days since his arrest, there has been a heavy focus Kohberger's study of criminal justice and criminology as a Washington State University student – a detail a former senior FBI profiler called "very interesting."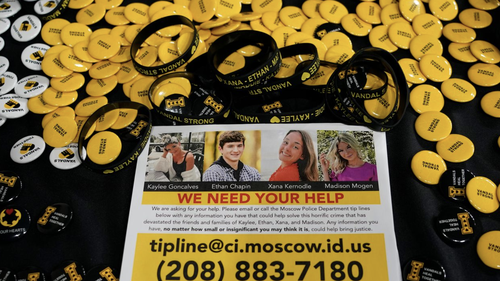 A flyer seeking information about the killings of four University of Idaho students is displayed on a table along with buttons and bracelets during a vigil Wednesday in memory of the victims in Moscow, Idaho. (CNN)
"We have had other cases where offenders have been in areas of study that more or less prepare them to commit a crime," Mary Ellen O'Toole told CNN on Sunday.
If he is guilty, Kohberger's "area of study is not a result of cause and effect," she stressed, noting studying the criminal mind did not "cause him to do this."
"He's interested in this, but the ideation of committing a violent crime had to already be there in order to motivate him to commit the crime," O'Toole said.
"So, this was kind of a conduit to explore what he was already interested in doing."
Kohberger was previously an undergraduate and graduate student at DeSales University, a Catholic university in Pennsylvania, according to a statement from the school.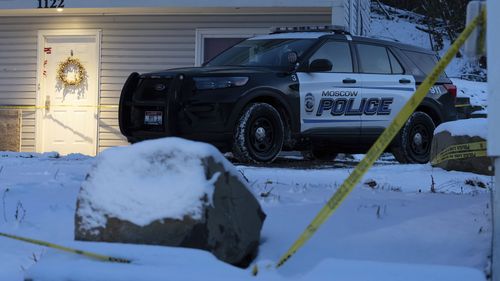 A Moscow police officer stands guard in his vehicle, Tuesday, Nov. 29, 2022, at the home where four University of Idaho students were found dead on Nov. 13, 2022 in Moscow, Idaho. The university will be holding a system-wide vigil on Wednesday evening, Nov. 30, 2022, in memory of the students, as investigators continue to look for a suspect and motive in the killings. (AP Photo/Ted S. Warren) (AP)
He graduated with a bachelor's degree in 2020 and this year completed his "graduate studies for the Master of Arts in criminal justice program," according to a university spokesperson.
In a post removed from Reddit after his arrest was announced, a student investigator associated with a DeSales University study named Bryan Kohberger sought participation in a research project "to understand how emotions and psychological traits influence decision-making when committing a crime."
"In particular," it read, "this study seeks to understand the story behind your most recent criminal offence, with an emphasis on your thoughts and feelings throughout your experience."
Last month, Kohberger finished his first semester as a PhD student at Washington State University, the school confirmed.
It's also unclear why Kohberger wasn't arrested until more than six weeks after the victims were found dead.
Fry would not reveal Saturday when Kohberger came onto law enforcement's radar, saying details in the case would be released in time.
Kohberger went home to Pennsylvania for the holidays, LaBar told CNN on Saturday, adding the suspect and his father – who accompanied his son on the cross-country drive – arrived around December 17.
A white Hyundai Elantra authorities had been looking for in connection with the killings was found at Kohberger's parents' house, LaBar confirmed.
The suspect drove the car to his parents' house, according to another law enforcement source, who told CNN, "Sometime right before Christmas we were zeroing in on him being in or going to Pennsylvania."
An FBI surveillance team from the Philadelphia field office had been tracking him for four days in the area where he was arrested, according to two law enforcement sources briefed on the investigation.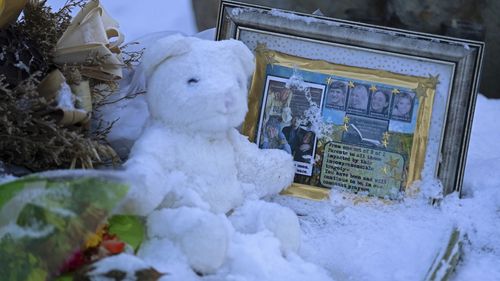 Flowers, a stuffed animal, and a framed image featuring the photos of the four people found dead at a house on Nov. 13, 2022 in Moscow, Idaho, rest in the snow in front of the house on Tuesday, Nov. 29, 2022. The university will be holding a system-wide vigil, Wednesday evening, Nov. 30, 2022 in memory of the students, as investigators continue to look for a suspect and motive in the killings. (AP Photo/Ted S. Warren) (AP)
While Kohberger was being watched, investigators from the Moscow Police Department, the Idaho State Police homicide bureau and the FBI worked with prosecutors to develop sufficient probable cause to get the warrant. Once the arrest warrant was issued, the Pennsylvania State Police and the FBI made the arrest.
Steve Goncalves, Kaylee's father, said the family was asleep when Gray delivered the news of the arrest.
"I was very excited, because it was a celebration of life – the same day that we were doing that event," he told CNN's Bianna Golodryga.
Goncalves said his wife "wanted to have this event behind us ideally before the event started so she could just focus on our girls, and that's what happened."
"We're definitely going to look at this guy, look him in his eyes. He's going to have to deal with us," said Goncalves, who plans to attend the suspect's court appearances.
"He hasn't been dealing with us for seven weeks, it's not about to end."
Authorities continue to ask the public for information. Within an hour of announcing the arrest, Fry told CNN, authorities got roughly 400 calls.
"We want information on that individual," Fry said Saturday. "
We want that updated information so that we can start building that picture now. Every tip matters."
CONTACT US